Click on any mole on this face to see the reading
This image reflect moles on the face of a person who is facing to you. Reverse left/right order if you want to apply to your own face.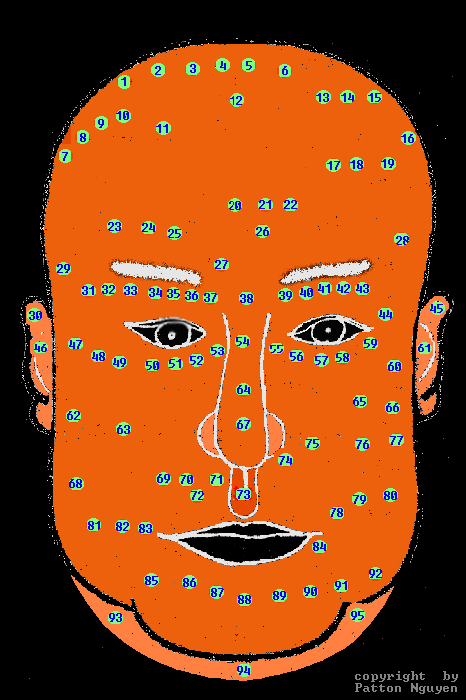 Important note:
Moles at same positions but on different side of face are NOT the same
This is all I know about moles on face... please don't email me to ask for other moles that are not showed on this image.
To Web Masters... This page is protected under US copyright law. However, you are welcome to put links to bring your clients from your page to visit this page.